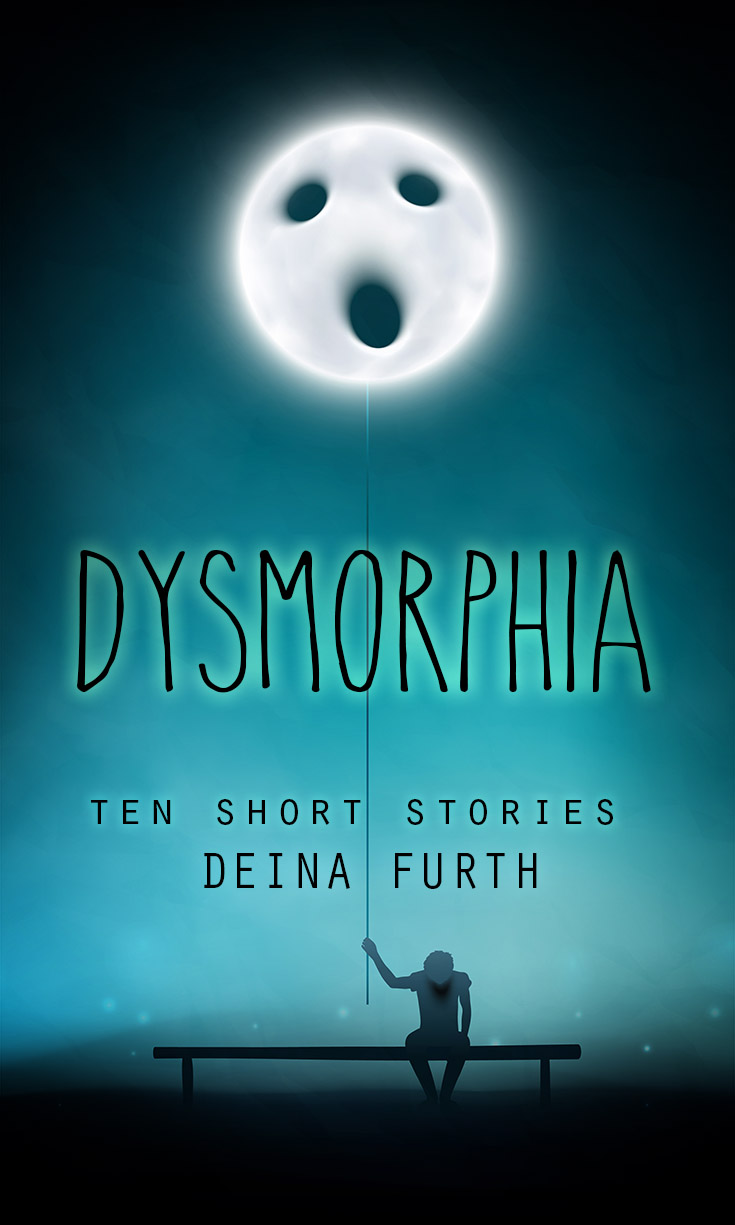 Out Now!
$2.99
Amazon
The way we see ourselves is our reality.
In this collection of ten short stories, author Deina Furth examines the many potential manifestations of the word "dysmorphia." Whether it's through the eyes of a young man struggling with depression and anxiety, a trans man trying to find the means to transition, or a desperate woman struggling to accept her body, Deina strives to represent the "smoke and mirror" reality that millions of people face across the world daily. Each story is a slice-of-life narrative that explores the feelings of disconnectedness that accompany mental illness and desperation alike, and the result is an emotionally-wrought tale that will stay with the reader for a long time.
Crawl into the minds of ten different characters–those whose stories we so rarely hear.
Experience the many faces of dysmorphia in all of their frightening, heartbreaking, and loving forms. A must read for those who seek contemporary fiction tackling the tough topics of mental illness, transgender issues and rights, gay and lesbian issues and rights, body image disorders, sexuality, and self-harm and suicide.
Warning: Stories contain sometimes graphic descriptions of violence and discuss sensitive issues. Please be advised that the stories may not be suitable for a young audience.