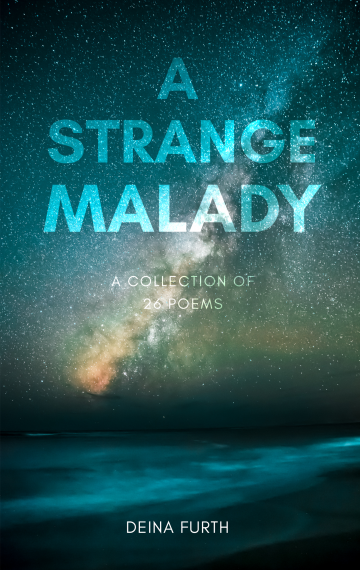 Out Now!
$2.99
Available in:

Ebook

Published:

January 30, 2020
Amazon
This collection of poems is for those who want to explore themes of relationships, love, loss, depression, anxiety, anger, grief, empathy, growth, motherhood, and everything else life brings us.
Deina's writings frequently dive into the uncomfortable, unsettling, and raw. With some rhymed, classic pieces alongside contemporary free and blank verse, there is sure to be a style and topic that speaks to you in this collection. These poems have been cultivated from writings spanning 17 years in the author's life, from her early years as a new adult to a much-changed mother of two.
So, whether you are new to poetry or you enjoy reading verse often, A Strange Malady is the perfect read for someone who has been told they feel just a little too much–you're in good company here.