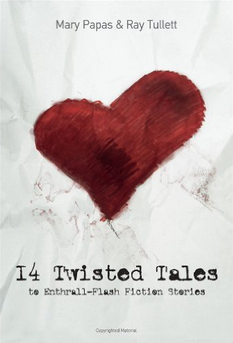 Monday and Tuesday (8/17 through 8/18) you can grab a copy of 14 Twisted Tales to Enthrall for only 99 cents!
14 Twisted Tales to Enthrall is a collection of flash fiction stories by Mary Papas and Ray Tullett. Each story is packed full of action, intrigue, humor, or horror. You'll love devouring these tales in one sitting!
Wanna share with your friends and let them know about this great deal? You can just click the tweet below. Thank you for your support!