It's that time of year again.
Summer's winding down and fall is just around the corner (for those of us in the Northern Hemisphere, anyway). This summer's been a tough one for me–I won't go into great detail in this post, but let's just say the last month and a half has been wave after wave of real life slapping me in the face while I tried to pretend like I could handle it all. (I couldn't.)
But I'll get back to that in a moment.
I wanted to make this post because a while back, Mary Papas put together a flash fiction contest, and one of my stories is featured in this anthology, along with stories from authors Adam Ickes, Luke McEwen, Marc Nash, and Samantha Bacchus. We're all proud of the work we've put into it, and we've actually sold a fair number of copies. So thanks to all who have supported it!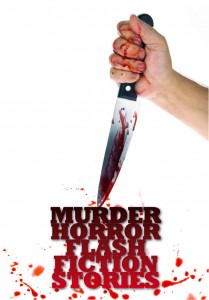 However, we haven't received a single review on the anthology. We're unsure whether people just didn't like it and didn't want to be rude, or if they never got around to it. Either way, we are so happy that people are purchasing our stories, but we'd really like some feedback.
So as I was saying earlier, as fall closes in, it's time to get back to the grind of the not-so-carefree part of the year. School for kids and college students (and teachers!); the pre-Christmas grind for those in retail; the rush to finish end-of the year/last quarter stuff for the office folks. But it also means that Halloween is just around the corner.
If you're into Halloween like so many people I know, then you love horror stories. Stories about ghosts, zombies, murder, mystery, and possibly mayhem.
Now wouldn't it be awesome to read a collection of short stories meant to thrill you, scare you, and probably make you laugh a little, too?
I thought so.
So please, support your fellow authors by heading over to Amazon Kindle Books and purchasing a copy of our flash fiction anthology. It's just $1.99 and well worth the price. And, when you're done, please leave us a review! We'd sure appreciate it.
Enjoy the rest of your summer!