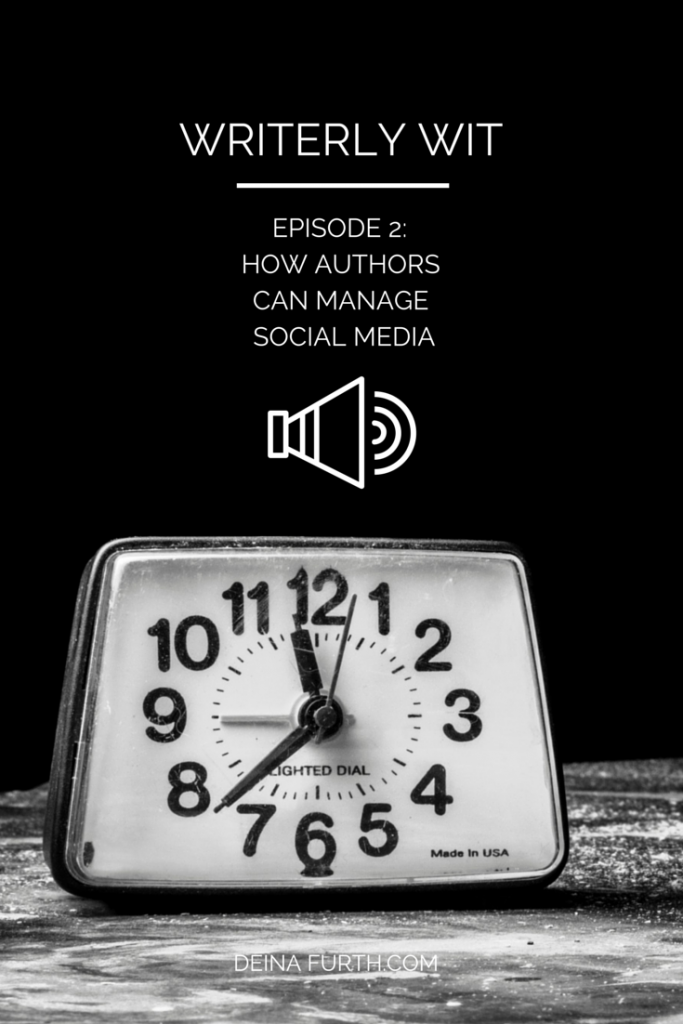 Being an indie author is hard.

You need to be disciplined in order to be prolific.
You need to market yourself. Aggressively.
And you need to manage your time wisely.
It can be so overwhelming learning marketing in addition to producing quality work. Between Twitter, Facebook, Pinterest, LinkedIn, Google Plus, and who knows what else, you begin to feel like you're spending your entire day chained to your computer. There's gotta be a way that you can manage your social media as well as pursue a writing career… right?
Yep, there sure is. And I'm going to give you some really great ways to do it.
What's in store:
In this podcast, you will get some great tips on how to manage your social media without sacrificing hours upon hours of your day. As indie authors, it's essential that we make the most of our time and keep up with marketing. You simply can't reach an audience if you don't try.
Best of all, I'm not a rich lady. I understand the need to be able to market on a budget. With a day job and a wedding to plan, as well as two sites to run and things to write, I'm busy. I want the most bang for my buck, and I've put together a comprehensive list of resources that you can use to get the word out without shelling out hundreds of dollars.
Prefer to read?
No problem. You can click here to download a PDF of the podcast.
Listen here:
[powerpress]