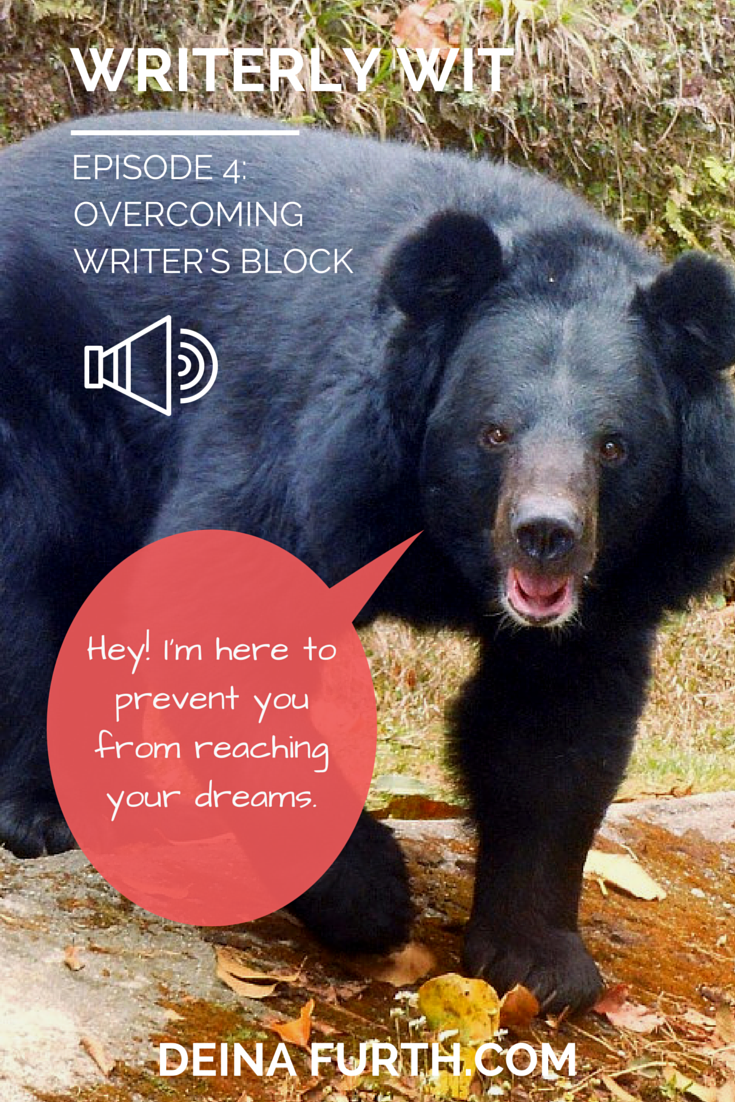 Last time, we talked about building your author platform using social media, blogs, podcasts, videos, and more.
This week, I'm switching gears completely and talking about that good ol' frenemy… writer's block.
We all get it. Professionals do, too. No one is immune from writer's block. The difference between you and the person who seemingly never suffers from it is that he or she pushes through it, while you feel completely paralyzed.
The good news is, you can learn to fix that.
What's in store:
In this podcast, you will get some great tips on how to overcome writer's block. Whether you're a shy person who just can't seem to reach out to writing groups for help, a social person who can't simply sit at home and feel sorry for himself, a perfectionist who won't do anything unless it's perfect, or a busy bee who thinks too much and creates too little, I have some tips for you to break through and get creating again.
There are so many other tips that I don't cover here, so if you listen and still need more advice, I also have an article on overcoming writer's block with short stories and another on overcoming the fear of writing.
As always, this is just my advice. You can take it or leave it–and if you've found something else that works well for you, drop me a comment and let me know!
Prefer to read?
No problem. You can click here to download a PDF of the podcast.
Listen here:
[powerpress]